When working for companies that hire new parents, HR professionals may be faced with answering a virtually endless number of inquiries about the benefits and health coverage available for the little one. Keep your staff informed with this helpful newborn guide, which covers everything from how to enroll a new baby in health insurance to queries regarding qualifying occurrences.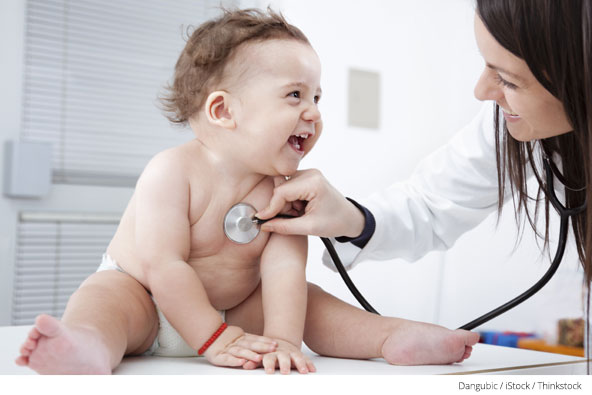 Is the Birth of a Child a Qualifying Event?
Yes, becoming a parent is a qualifying event. The primary insured person is entitled to a special enrollment period (SEP) when a qualifying event takes place, during which time they can make changes to their health insurance.
according to HealthCare.gov,
Employees must have a minimum 30-day SEP window under job-based health plans.

The SEP window for those with Marketplace health insurance is 60 days following the birth of the child or children.
Can Babies Be Covered by Health Insurance Before They're Born?
No, but as long as the child is enrolled in health insurance during this time, babies are covered retrospectively for the first 30 days following delivery. Exams, tests, and other medical procedures fall under this category.
The infant will also have a separate deductible, coinsurance, and out-of-pocket maximum.
How Parents Can Switch Health Plans After the Birth of a Newborn
A qualifying event enables parents to completely transfer health insurance during the SEP in addition to making changes to their current benefits plan. A married couple with a newborn, for instance, might choose to switch from the health insurance plan offered by one person's employer to the plan offered by the other person's employer.
A child is costly to have. During this process, employees may ask about expenses, particularly if they are deciding between their existing health plan and an alternative.
The following inquiries can be useful for HR to pose to staff members to aid in decision-making:
How much are you willing to pay in monthly premiums?
What doctors and hospitals are important to you?
What kind of prescription drugs do you take?
How much do you estimate to spend on health care expenses?
Do you prefer paying copays for visits and prescriptions or having a health savings account (HSA) to pay for health care expenses?
What are some aspects of my current plan that you don't like?